Security Fencing
The decision to install a Security Fence around a Practice Area should not be taken likely. The prices can in some instances double the costs of the project. The Security Fence is made up of four components. We have priced up below facilities comprising of split configuration pitches with separate batting and bowling ends if you want to install full length pitches or bespoke systems we will price these on an individual basis.
1) Security Fence
We recommend the use of Weldmesh although we do offer the option of Palisade or Chain-link. Weldmesh is the best material to use with cricket facilities as it is more aesthetically pleasing than Palisade but much more resilient to cricket balls than Chain-link.
2) Extra Infills
There has to be a minimum 1.5m gap between the Security Fence and the Netcage. This area will require infilling with ClubMat and we will extend this infill to 30cm outside the Security Fence.
3) Extended Run Up Area (ERU)
The bowling ends are a minimum of 8m long and the bowler bowls from the midpoint of the bowling end. Therefore there is only 4m run up on the bowling end. This is why we recommend Extended Run Up Areas when Security Fences are installed. The standard lengths we recommend are 4m or 8m. This allows 8m or 12m run up for the bowlers.
4) Gate Access
There will of course need to be access to the facility. There are 3 options with regards to access. If you decide against an Extended Run Up Area you will need to install a set of double leaf gates for each bay to allow the bowlers to run up on grass from outside the area through the gates and onto the 4m of bowling end before bowling. If you choose to install an Extended Run Up Area depending on the length you could choose a double leaf gate for the bays where you want a longer run up or if the Extended Run Up Area provides enough space we would recommend a single leaf pedestrian gate.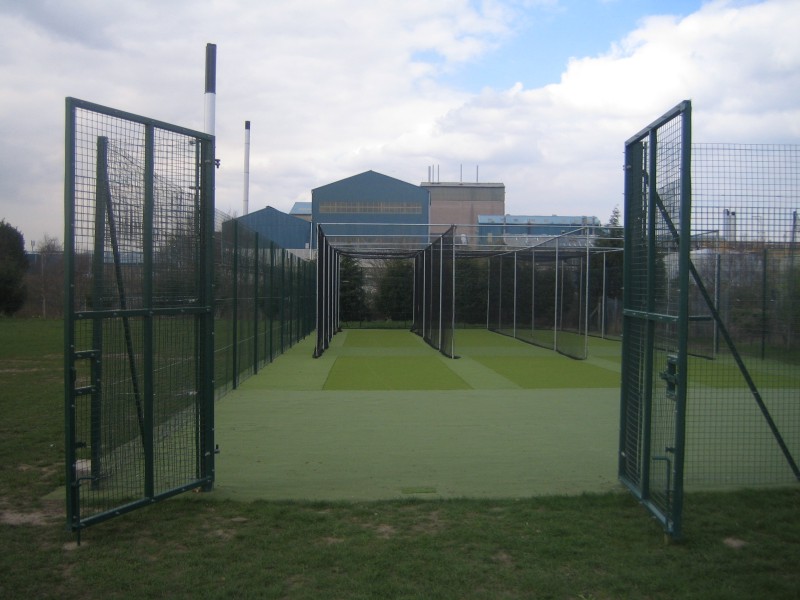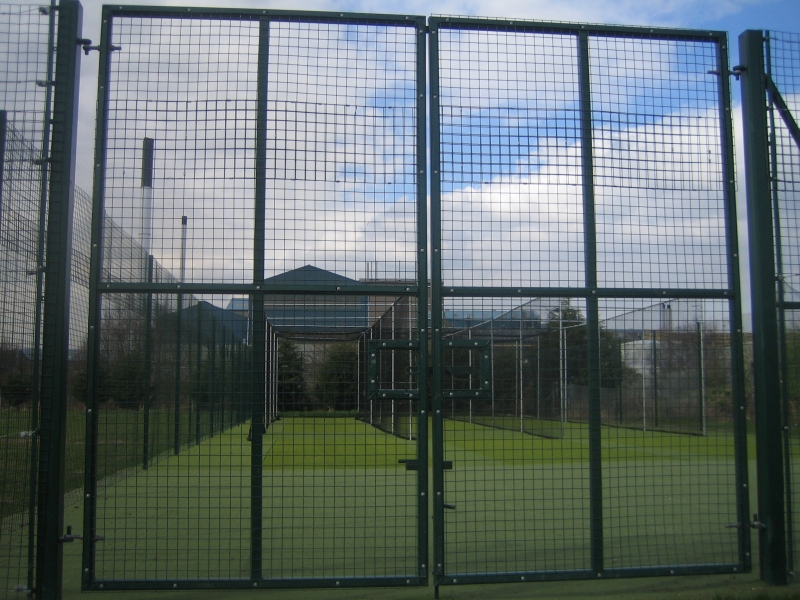 For presentation purposes we will price up 3 options below for one to four bay practice areas. We will price up for the split configuration pitches and for the full length pitches (assuming 30m). In our official quotation we will break down the price into the individual components so you can see how the price is broken down. The price assumes that the fence is 2.40m high and all prices are exclusive of VAT. These prices are for reference purposes only and are correct at time of publishing. These prices are subject to change and don't constitute a quotation price.These prices are extra over for the four components above and don't include pitches, infills etc…
Option 1 No extended run up area but double gates opening up each lane.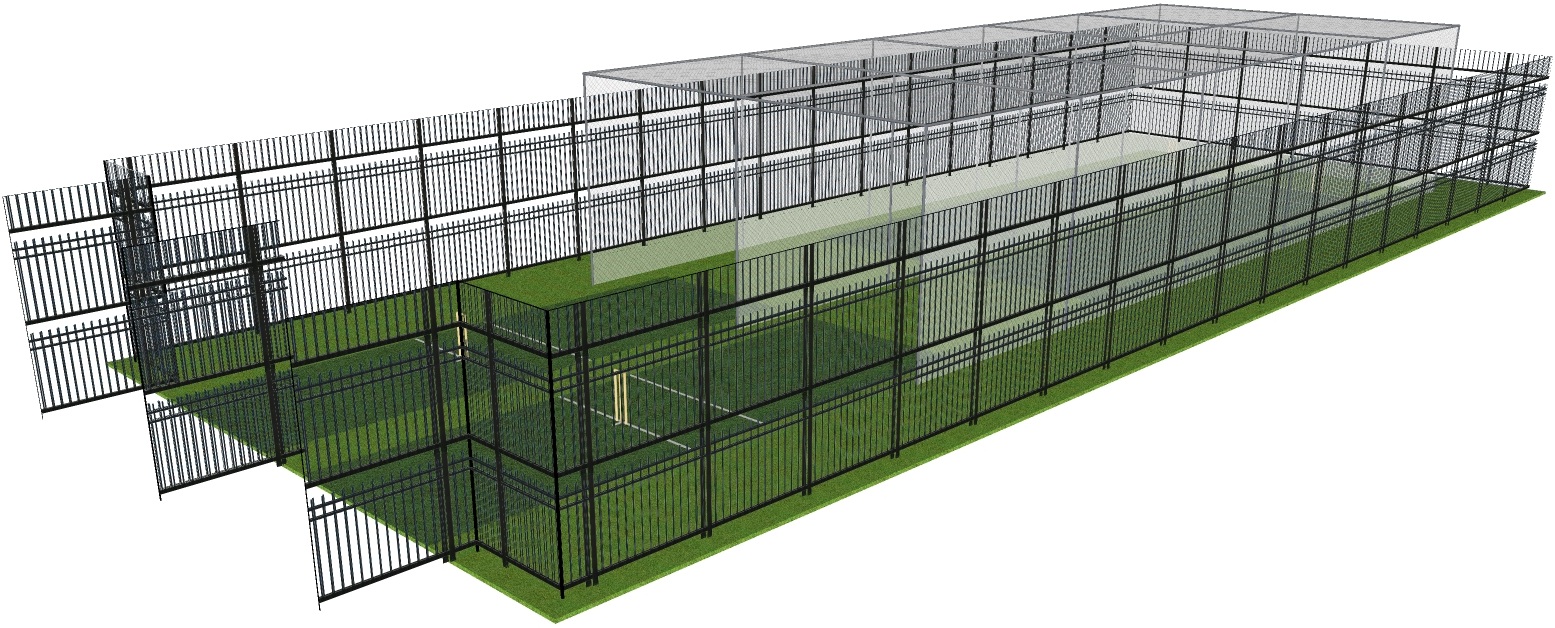 Option 2 4m Extended Run Up with one double gate.

Option 3 8m Extended Run Up with one pedestrian gate.

| | | | |
| --- | --- | --- | --- |
| Configuration | Option 1 | Option 2 | Option 3 |
| 1 bay split cofig pitches | £10,760.00 | £12,520.00 | £13,600.00 |
| 1 bay full length pitches | £12,520.00 | £14,240.00 | £15,360.00 |
| 2 bay split cofig pitches | £12,920.00 | £13,760.00 | £15,320.00 |
| 2 bay full length pitches | £14,640.00 | £15,480.00 | £17,040.00 |
| 3 bay split cofig pitches | £15,080.00 | £14,960.00 | £16,960.00 |
| 3 bay full length pitches | £16,800.00 | £16,680.00 | £18,680.00 |
| 4 bay split cofig pitches | £17,240.00 | £16,200.00 | £18,600.00 |
| 4 bay full length pitches | £18,960.00 | £17,880.00 | £20,320.00 |